Enrollment Process
For the purposes of this section, "parent" means either biological parent or guardian. Only a parent or guardian, with supporting documentation, can register a student.
Follow the steps listed below. Note: this process is to register new, or returning, students; currently-enrolled students are re-registered via the Annual Data Update process, instructions for which parents will receive an email in May of each year.
NOTE: Registrations are accepted only for current residents. Future residents can register two weeks prior to the move-in date.
---
Please contact Registration Services at (650) 329-3707 for any questions about this process.
Registration is not COMPLETE until all THREE STEPS below are completed:
Step 1: Gather all documents listed on the Required Documents web page. The parent will bring these documents to the Step 3 appointment, and the appointment will be canceled if any documents are missing or are non-compliant; therefore, please read the Required Documents web page carefully.

Step 2: Complete an Online Registration application by clicking on the following link: Online Registration for 2021-2022 School Year.
Once you've successfully completed this step, you will receive an auto-generated email that contains a 5-digit confirmation code, and instructing you to proceed with Step 3.
Step 3: Parent MUST make an appointment with the Registration Services office, located at 25 Churchill Ave. The parent will bring in all required documents, and meet with Registration Services staff to review the documents and complete the registration, which will take 30 - 45 minutes. Please click here to book an appointment.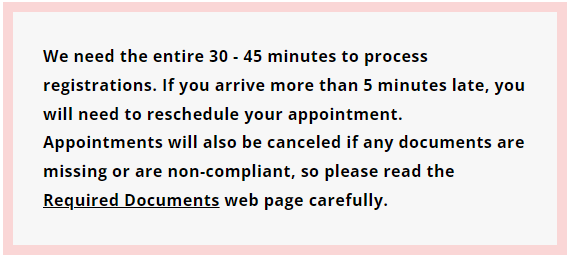 Haddee Team
Education with Inspiration

Haddee.com