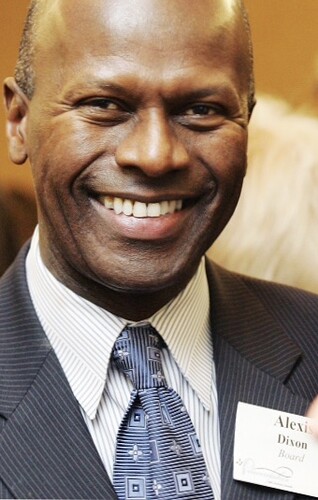 Class Name:
Conflict Resolution Summer Program
By Harvard Trained Teacher: Mr. Alexis Dixon
Mr. Dixon zoom Video introduction Clip:
Youtube: https://youtu.be/7jd728yMTXk
Targeted Students:
Young Adults: 17+ - native English level
This class is only suitable for all English speaking students worldwide who desire to learn conflict management
Teacher Profile:
About Alexis Dixon
Resolving conflict requires more than just hearing each party's grievances. You must also set aside predisposed opinions and feelings; practice intentional listening: reduce issues to their purest essence; and find common ground while identifying and respecting non-negotiable differences. That's the approach Harvard-trained mediator Alexis Dixon has used during 15 years of successfully resolving challenging disputes.Based in San Diego, Dixon has assisted troubled government agencies, non-profit organizations and Fortune 500 corporations across the U.S. and abroad. Employing humanistic psychotherapy, Dixon leads clients to solutions that honor all parties' essential interests. In addition to his practice, Dixon lectures at San Diego State University and oversees Notes to Our Sons and Daughters, an art project that shares the wisdom of corporate and societal elders with the next generation.
Teacher's Additional Profile Info:
Mr. Dixon has been teaching conflict resolution to students in various countries, including the Middle East, the West Indies and the U.S. He hails from Guyana and has worked in San Diego for several years within the corporate, non-profit and education sectors. Mr. Dixon's teaching philosophy is student-centered - he focuses on the students' desire in understanding the complexity of human relationships.
About the Class: Conflict Resolution Summer Program course is designed with students' needs and objectives in mind. It is part of the holistic and yet practical curriculum to ensure students learn effective conflict resolution skills.
Principles of the course proceed and build upon sequential and cumulative concepts so the skills learned in the initial sessions will be built upon in later sessions to reinforce the learning experience.
The culmination of each course is a better understanding of reading and video materials and how the student can engage their efforts. Also, the order of concepts, broken into 8 sessions, are intended to: help students develop their conflict resolution skills of understanding conflict, confidentiality, effective communication, intentional listening, invites practice in applying those skills in real life situations and helps students learn to settle potentially explosive situations in a positive and constructive manner.
Mediation can help alleviate the sense of disenfranchisement and powerlessness that some students feel and can help turn a difficult situation into a time of mutual growth and understanding.
Below is an outline of curricular topics: students will: discover principles of conflict resolution; engage in various activities with the concepts to reinforce learning through repetition using "real life" activities as possible; and ultimately, activate the gained knowledge as they incorporate the targeted concepts in the everyday lives.
Lesson One: Introduction to Conflict and Types of Conflict Benefits
Lesson Two: Conflict Styles and Outcomes Benefits
Lesson Three: Different Points of View, Identifying Biases and Perspectives, Prejudice Awareness
Lesson Four: Steps for Solving Your Interpersonal Conflicts Benefits
Lesson Five: Nonverbal Communication Skills Benefits
Lesson Six: Communication
Lesson Seven: Effective Questioning Techniques Benefits
Lesson Eight: How to Handle Difficult Conversations / Problem Solving / Building Relationship
Times Offered
Program length: 8 sessions and twice a week: each session is 60 minutes
7/06/2021 - 7/29/2021 - Ages 17+
(Tuesdays & Thursdays 5pm PST / 8pm EST)
Program length: 8 sessions and each session is 60 minutes
| Day | Date | Time (For North American Time Zone) | Session | Capacity |
| --- | --- | --- | --- | --- |
| Tuesday | 7/6/21 | 5:00pm PST / 8:00pm EST | 1 | 8 |
| Thursday | 7/8/21 | 5:00pm PST / 8:00pm EST | 2 | 8 |
| Tuesday | 7/13/21 | 5:00pm PST / 8:00pm EST | 3 | 8 |
| Thursday | 7/15/21 | 5:00pm PST / 8:00pm EST | 4 | 8 |
| Tuesday | 7/20/21 | 5:00pm PST / 8:00pm EST | 5 | 8 |
| Thursday | 7/22/21 | 5:00pm PST / 8:00pm EST | 6 | 8 |
| Tuesday | 7/27/21 | 5:00pm PST / 8:00pm EST | 7 | 8 |
| Thursday | 7/29/21 | 5:00pm PST / 8:00pm EST | 8 | 8 |
The underlying philosophy of this course is to give students the tools and vocabulary to resolve conflicts in all areas of their life. Treating others the way you want to be treated is a message that resonates with students of all cultures.
These lessons build upon this philosophy and teach students how to defuse and resolve conflicts - the scope and sequence allow students to rally behind a common vocabulary and set the proper tone for an empathic learning opportunity - students will become confident in resolving conflicts.
Conflicts are a normal and inevitable part of our lives. Students are bound to have conflicts with peers over the course of their school careers. But it isn't inevitable that these conflicts have to be unproductive, ruin relationships, take time away from academics, or lead to violence. Conflict resolution training is an effective way for students to decrease violence and empower students to better deal with the difficult situations they experience at school, and later as members of society.
Registration Linke: Mr. Dixon Leadership & Conflict Resolution - July 2021
This registration form must be filled out.
Program Cost: USD $320
Payment Link:
Once it is paid, you or your student will be automatically invited into Mr. Dixon's private classroom forum.
Thank you and have a great time!
For any questions, please contact:
hello@haddee.com
858 449 9689
WeChat: pdd1happy
Please feel free to follow our Haddee channels.
Haddee YouTube: Haddee - YouTube
Haddee Facebook: Haddee.com - Home | Facebook
Haddee LinkedIn: https://www.linkedin.com/company/haddee-com
Haddee Instagram: https://www.instagram.com/
Haddee Twitter: https://twitter.com/HaddeeC
Haddee Pinterest: https://www.pinterest.com/HaddeeEDU/_created/
Facebook group for G5-G12 resources: Facebook Groups
Thank you and you will have so much fun with this amazing program!
Haddee Team