Quick Info
Course: Integrated Reading and Writing Empowered by Literary Devices
Teacher: Mr. Brasuel
Schedule(s): 1. US | Grades 7-8 | 9/6-12/23, Tuesdays, 8:00pm EST
2. US | Grades 9-11 | 9/6-12/23, Wednesdays, 8:00pm EST
3. Asia | Grades 7-8 | 9/6-12/25, Saturdays, 8:00am EST
4. Asia | Grades 9-11 | 9/6-12/23, Thursdays, 8:00am EST
Number of Live Sessions: 16
Price(s): 1. US | 640 USD
2. Asia | 4768 RMB
About the Teacher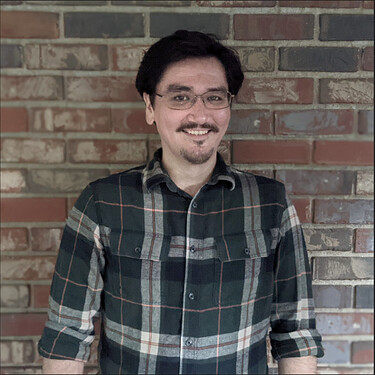 Mr. Brasuel is an English teacher who has taught a wide range of students both highly gifted and those just beginning their English learning journey. As a high school English instructor, he taught advanced juniors and seniors preparing for the AP Literature and AP Language exams—both of which test students on skills necessary for success in every genre of university writing. As an online tutor for international English learners, he engaged students in small group sessions designed to foster growth through playful, yet rigorous lessons and help his beginning students flourish.
Mr. Brasuel received his Master of Arts in Teaching from University of Georgia, through a highly competitive program that admits only 14 students every semester, and soon after taught high school students in North Georgia. In addition to in-person teaching, Mr. Brasuel has tutored and designed curricula for a top online ESL tutoring platform that serves international English learners of all ages.
Mr. Brasuel believes that teaching academic reading and writing, especially in preparation for the university level, must be treated like a second language because it is a second language—one that differs from everyday English in its complexity. Academic writers use specific vocabulary, techniques, and strategies to achieve their purpose; and it is up to teachers to explicitly teach students these conventions to prepare them for university-level communication. Moreover, he believes that these conventions of academic language should be taught alongside an exploration of the full range of human communication: from poetry and fiction, to essays and articles, and even images and art.
Introduction Video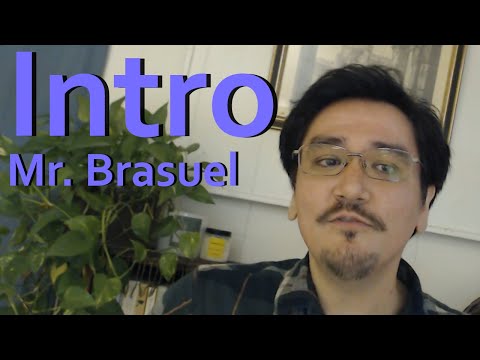 Class Schedules
Four classes of different grade levels and regions listed below:
US G7-8 (9/6-12/24 Tuesdays 9:00pm EST)
US G8-11 (9/6-12/24 Wed 9:00pm EST)
Asia G7-8 (9/6-12/24 Saturday 8:00am EST)
Asia G8-11 (9/6-12/24 Thursday 8:00am EST)
Overview of Student Learning Goals
Students will learn to identify and analyze the literary techniques and concepts found in the list below. Moreover, they will learn to integrate these analyses into their essay writing. Student essays will strive to interpret an author's goal for his or her text and how the author uses these literary techniques to achieve that goal.
Connotative, concrete, and figurative language
The use of imagery to convey connotative meaning
Tone and mood conveyed through diction
Metaphor and simile
Extended metaphor
Personification
Allusion
Characterization
Interpretation
Theme
Moreover, the skills students develop in this course will serve as a foundation for succeeding in high school English classes which all place a great deal of emphasis on analyzing and writing about literature.
Course Rationale
English teachers teach the analysis of literature for a number of reasons. Of course the diverse authors that students read in English class open our children up to global perspectives, moral lessons, and new ideas. After all, these takeaways are what make literature enjoyable and enriching. But what makes literature useful? What skills can students learn by reading fiction, and how can those skills make them better readers and writers?
All authors of fiction have goals they want to accomplish through writing. In other words, authors have in mind what they want their writing to do. And what can writing do? It can persuade. It can attack. It can reveal inequality, criticize social conventions, it can motivate people to change their minds. Writing can do almost anything.
My intention with this course is to help students answer the following questions: What is this writer doing? What are his or her goals? And what techniques does the writer use to accomplish these goals? Furthermore, I intend to help students answer these questions in a structured, versatile essay format that they can use in their future English classes.
Why is it important for students to be able to answer these questions?
When students learn to think of writing as goal-oriented, they are in a better position to understand how writers accomplish these goals. And when students learn the techniques that authors use to accomplish their goals, they are in a better position to use these techniques themselves. Moreover, they are in a better position to understand what authors are doing when they employ increasingly complex techniques in their writing. In short, analyzing an author's goals makes students better readers and writers.
Overview Course Readings
The above literary techniques and concepts will be explored through a number of readings across multiple genres and authors. Some of these authors are listed below:
Maya Angelou
William Shakespeare
Langston Hughes
Edwin Arlington Robinson
Alice Walker
Roald Dahl
Edgar Allan Poe
Richard Connel
Charlotte Perkins Gilman
Gwendolyn Brooks
Ella Wheeler Wilcox
Paul Laurence Dunbar
A note on readings: The above list is a sample of the readings we will cover in class. However, depending on student ability, student interest, and cultural relevance, I may add or remove some authors. I do like to tailor the reading content as much as I can to the students I teach and the final reading list will hopefully better represent your children's interests and abilities.


Questions? Contact us!
hello@haddee.com
858 449 9689
WeChat: pdd1happy
Please feel free to follow our Haddee channels.
Haddee YouTube: Haddee - YouTube
Haddee Facebook: Haddee.com - Home | Facebook
Haddee LinkedIn: https://www.linkedin.com/company/haddee-com
Haddee Instagram: https://www.instagram.com/
Haddee Twitter: https://twitter.com/HaddeeC
Haddee Pinterest: https://www.pinterest.com/HaddeeEDU/_created/
Facebook group for G5-G12 resources: Facebook Groups
Thank you, and enjoy this amazing program!
Haddee Team