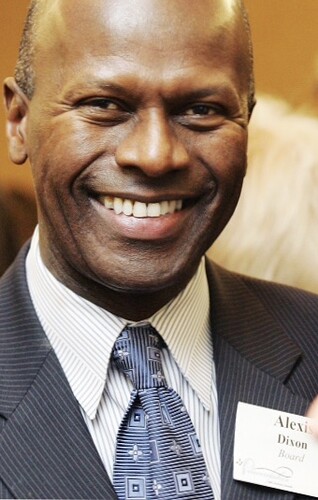 Resolving conflict requires more than just hearing each party's grievances. You must also set aside predisposed opinions and feelings; practice intentional listening: reduce issues to their purest essence, and find common ground while identifying and respecting non-negotiable differences.
Strategically, Harvard-trained mediator, Alexis Dixon has successfully used this approach during 15 years of resolving challenging conflicts.
Based in San Diego, Dixon has mediated disputes for troubled government agencies, non-profit organizations, and Fortune 500 corporations across the U.S. and abroad. Employing humanistic psychotherapy, Dixon leads clients to solutions that honor all parties' essential interests.
In addition to his practice, Dixon lectures at San Diego State University and the University of San Diego. He also oversees Notes to Our Sons and Daughters, an art project that shares the wisdom of corporate and societal elders with the next generation.
Mr. Dixon will start an education program to teach the younger generation ( G11 ~ College level) Conflict Resolution and the Work of Listening in Leadership. which are essential skills for students' capability to embrace the dynamics of their life and career down the road.
The Class Schedule will be targeted to North American students and will be announced here.
Thank you!
For any questions, please contact:
hello@haddee.com
858 449 9689
WeChat: pdd1happy
Please feel free to follow our Haddee channels.
Haddee YouTube: Haddee - YouTube
Haddee Facebook: Haddee.com - Home | Facebook
Haddee LinkedIn: https://www.linkedin.com/company/haddee-com
Haddee Instagram: https://www.instagram.com/
Haddee Twitter: https://twitter.com/HaddeeC
Haddee Pinterest: https://www.pinterest.com/HaddeeEDU/_created/
Facebook group for G5-G12 resources: Facebook Groups
Thank you and you will have so much fun with this amazing program!
Haddee Team